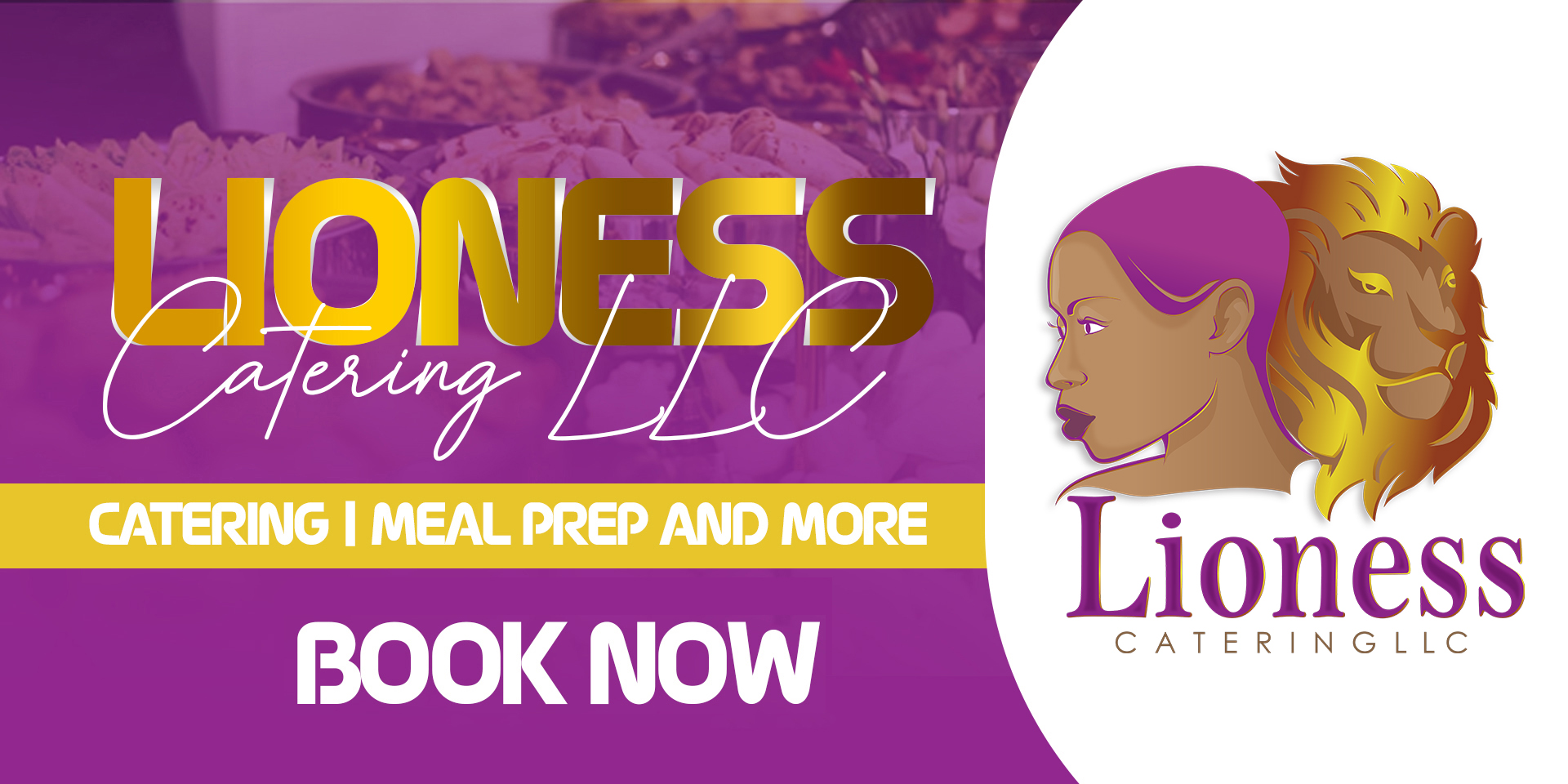 Chef Phillipa K. Monique Jackson
Welcome, I am the proud owner of Lioness Catering, LLC! My passion for food started from my Great Granny Pirley Jackson who I would watch settle many family disputes with some good ole soul food. As a child, witnessing my granny whipping up scratch-made biscuits to her making sweet candid yams, I soon realized my calling. She would have my aunts, uncles, and cousins helping her in the kitchen making sure everything was perfect.
I worked in many kitchens as years went by losing my passion for food and longing to create my own recipes. Finally, I got my chance to test my skills when my cousin Natasha asked me to fry some wingettes for her daughter's reception. The birth of Lioness Catering came right after that event. I never thought I would have my own catering company, but the saying goes the heart wants what the heart wants and the rest is history.
Choose from a wide selection on our menu and order with Lioness Catering 
The food was tasty and amazing they did an outstanding job!!!! Very professional and friendly easy to work with. We will definitely use them for all our events.
Everything was delicious!!!!! The food exceeded our expectations and our food arrived on time. Lioness Catering has a new customer for life!
Ohhhhhhhh my gosh!! The absolute best caterer I have ever dealt with. They went above and beyond my expectations and with having a lot of people from California they received a taste of what we do here. Lioness catering staff was exceptional! Super sweet and friendly and will do anything to accommodate your needs! Highly recommend and will book for all future events!
Phone
(912) 809-1062
(912) 507-6888